Bastrop County MUD No. 1 is located entirely within Bastrop County, Texas and outside the extra-territorial jurisdiction of any city, including the City of Bastrop. The District contains approximately 702 acres of land adjacent to the Colorado River and is located approximately five miles southeast of the business district of the City of Bastrop, Texas. Access to the community is by McAllister Road, off State Highway 71 ("SH 71"). The District is situated approximately 35 miles southeast of Austin's Central Business District and 25 miles southeast of Austin-Bergstrom Airport. Access to Austin is provided by SH 71.
This District includes approximately 141 acres that have been developed into 211 single family lots and 3.50 acres that have been developed for town homes.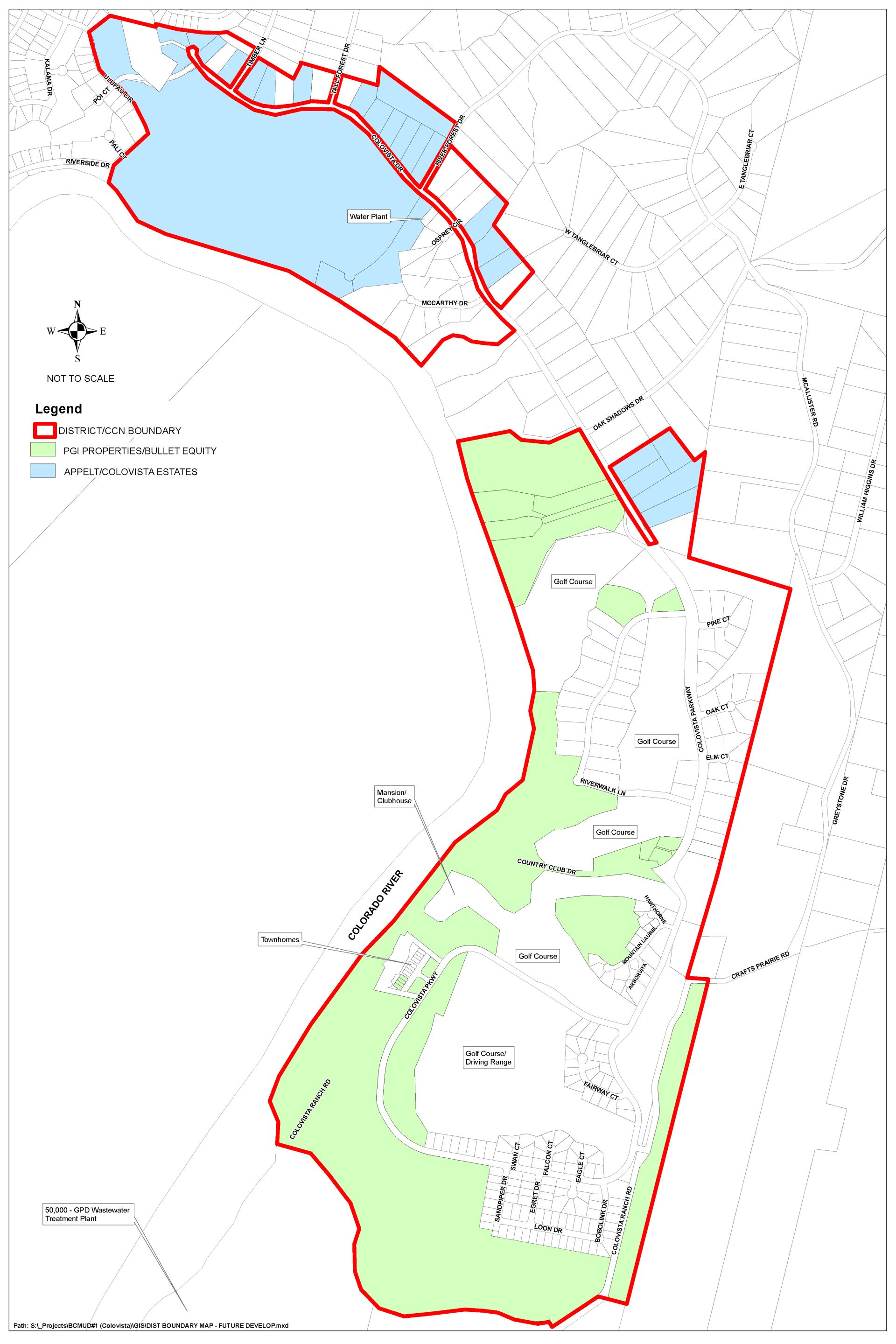 This map is for informational purposes and may not have been prepared for or be suitable for legal, engineering, or surveying purposes. It does not represent an on-the-ground survey and represents only the approximate relative location of property boundaries.